GIGABYTE Launches 1st Wave of Servers forAMD EPYC™ 7003 Series Processors
We have announced over 40 servers and server motherboards ready for the new AMD EPYC™ 7003 Series processors. These new servers will target modern data centers on-prem and cloud while providing generational improvements to deliver exceptional performance in HPC, HCI virtualization, cloud, and data analytics.
In addition, these servers built with AMD EPYC 7003 Series processors come with:
Significant generational IPC uplift
Modern security features
Additional memory interleave configuration
Drop-in compatible with GIGABYTE servers designed for AMD EPYC 7002 Series processors
GIGABYTE Servers Ready for AMD EPYC 7003 Processors
Take a look at new GIGABYTE servers ready for 3rd Gen AMD EPYC processors. And look at the G292-Z43 with dual 3rd Gen EPYC CPUs with 16 Qualcomm Cloud AI 100 accelerators.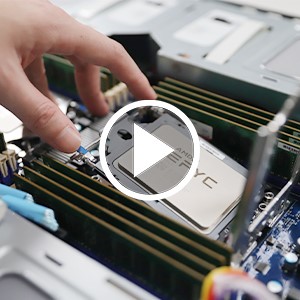 Mr. Harsh Bhandari, Ph: +971 4 8863850, Email: harsh.bhandari@asbisme.ae

Address: Jebel Ali South Zone 1, Dubai, UAE.