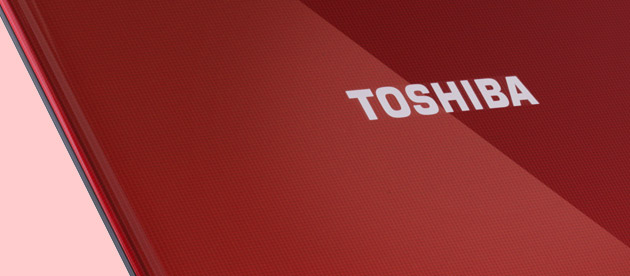 Toshiba Hard Drives Division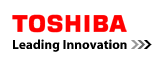 Division Information
Toshiba Europe Storage Device Division (SDD) has remained at the forefront of the storage industry for over 20 years and markets high quality hard disk drives to original equipment manufacturers (OEMs), system integrators and distributors throughout Europe, Middle East and Africa.
Throughout its history, Toshiba SDD has pioneered the design and development of small form factor storage devices and set many industry standards for HDD technology. As one of the first companies to identify the need for high capacity, high performance storage solutions beyond notebook PCs, Toshiba's HDD technology can be found inside the world's leading GPS navigation systems, portable media players and more entertainment systems. To date, Toshiba has sold more than 200 million small form factor hard disk drives worldwide.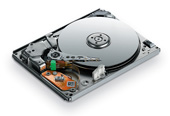 The company also pioneered the development of automotive grade HDDs and to date, the world's leading car equipment manufacturers have incorporated Toshiba HDDs into their car equipment systems. Today, Toshiba is the preferred partner in the automotive industry with a worldwide market share of 85%. But not only notebook PCs, consumer products and automotive in-car systems benefit from hard disk drives, the implementation of HDDs is also rapidly increasing in industrial applications including retail, manufacturing and security. Very similar to Toshiba's range of automotive hard disk drives, the Temperature Enhanced Drives (TED) deliver unsurpassed reliability amid extreme operating conditions withstanding temperature rages from -30° C to +85°C and at high altitudes. This new hard disk drive technology enables unparalleled flexibility and opens new dimensions in service and production management.
Trends & Technologies Selection
Here you can find the latest and greatest!
Just as the PC industry is constantly undergoing change, so too is the data storage industry on which it depends. So in order to keep abreast of latest trends and developments in the data storage industry, what better place to source your information than the Toshiba Storage Device Division Trends & Technologies page! Access the latest information on optical technologies or Y2K compliance and keep up-to-date! Remember to tune in regularly - it's the best way to stay informed of the quality storage products from the market leader Toshiba.
Toshiba - In touch with tomorrow.
USB 2.0 Portable External Hard Disk Drives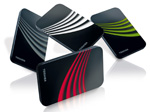 Whether it is your own private photo gallery, personalised entertainment or back up files, enjoy the ultimate convenience and freedom of having your data everywhere you go. Toshiba Storage Device Division, which supplies world renowned OEMs with state-of-the-art embedded hard disk drives and storage technology, is proud to offer its own line-up of external hard drives directly to end-users.
Toshiba's range of portable external hard drives epitomises our belief in enhancing yet simplifying our lifestyle: Artlessly remove the external hard drive from the package and just "plug and play."
As the Toshiba Portable External Hard Drive was designed to be placed on the desk or taken on the go, careful attention was invested in the overall aesthetic and technology. To the touch, the sleek and highly glossed ergonomic design fits neatly in the palms of the hands or can be slipped smoothly into the pockets or even in the small internal sleeve of a briefcase. An anti-slip underside, ensures that that the external hard drive stays fixated to all surfaces but can be easily and quickly removed. Last but not least, Toshiba's shock protection and ramp load technology helps protect your drive from unexpected rough handling.
The external hard drive comes in various capacities with coinciding "swirl" colours: Gecko Green/160GB; Hot Rod Red/250GB; Carbon Grey/320GB; Electric Blue & Black/400GB; Frost White/500 GB. Every external hard drive is packaged with a multilingual users' manual. Alternatively, you can find users' guidance and assistance on our website.
For all your portable storage needs, at home or on the go, demand Toshiba Portable External Hard Drives.
Wholesale purchases: Contact ASBIS specialists regarding Toshiba
Mr. Shadi Abdulkarim, Ph: +971 4 8863850, Email: shadi.abdulkarim@asbisme.ae@asbisme.ae

Address: Jebel Ali South Zone 1, Dubai, UAE.